How big should my print be?
Stoff-Schmie.de produces a good quality print at our maximum resolution of 250 DPI. We give you a preview at 250 DPI regardless of the resolution saved in your file.
Golden rule : 2000 Pixel x 2000 Pixel = 20x20cm printed.
More examples:
Print Size
(width x height)
Width in Pixel
(CM x 100)
Heigth in Pixel
(CM x 100)
20x20cm
2000 Pixel
2000 Pixel
60x40cm
6000 Pixel
4000 Pixel
140x50cm
14000 Pixel
5000 Pixel
140x100cm
14000 Pixel
10000 Pixel
Can I use the size of my original file on my desktop?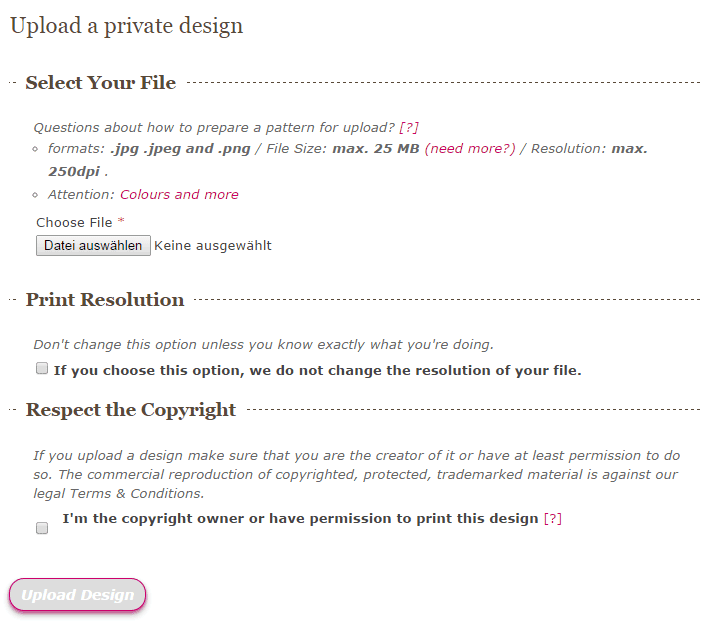 Yes, just use the extra resolution option at design upload. Activate this resolution option to use resolution and size from your original data. Be carful, your design could be printed with an unrecommended resolution. Check the result by printing a sample before ordering running metres.
For your orientation we show you some icons regarding your actual resolution:

OK.

Could be better.

:-(