Spider-man by Or Hadar
"Well...my name is Or Hadar, 20 years old. I actually started making a costume design for myself just for fun, but when people asked me to buy i opened up gun head design."
If you like this superhero you could use our Viscose/Elastane Jersey - 93% Viscose / 7% Elastane | 220g/m²| 1.35m wide for printing this special kind of morphsuit. The Slinky fabric is also usable but needs a mimium of ten running metres. Maybe you have a super hero family available?
Costume fabrics are printed on-demand. All of our fabrics are machine washable, people often use it even in their dryers. Colors will remain strong and won't run or fade... as long as you take care of them. Permanent missions in the bright sun or deep in the ocean could be a problem someday ;-)
Once you have the right size of print and like to start sewing your own super hero suit:
-> just upload your design, choose the fabric and length and order it.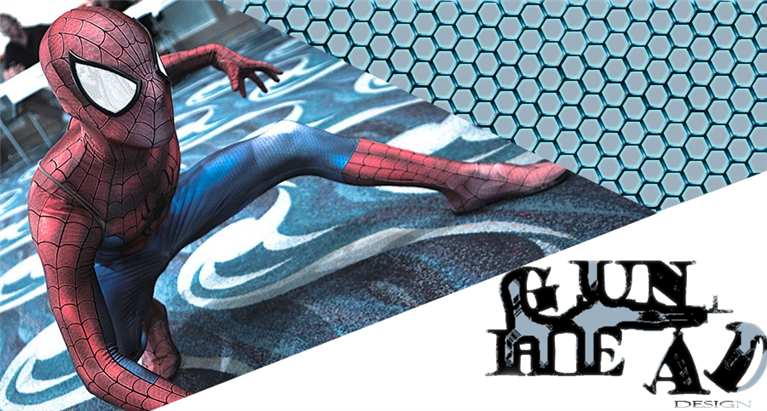 Mehr Anleitungen, spannende Geschichten und Blog Updates mit selbst designtem Stoff?